MEDITIBB HIS
MediTibb HIS is an integrated Hospital Information System that caters to small, medium and large hospitals. It is modular and scalable and can be customized to fit the needs of any health institution.
MediTibb HIS  is web-based and accessible from any Internet connection and a web browser. The system runs on Tablets PCs, Smart phones and mobile devices. MediTibb HIS caters to all segments of the healthcare industry ranging from Hospitals, labs, Diagnostic Radiology Centers, Outpatient Clinics, Inpatient admission, Nursing and Wards, Operating Theaters, Pharmacies and Blood banks.
MediTibb HIS  seamlessly integrates with MediTibbERP that manages Sales, Accounts Receivable, Accounts Payable, Inventory and Stock Control as well as Purchasing and General Ledger.
MediTibb HIS manages all aspects of healthcare institutions including:
Patient Administration
Patient Care
Clinical Support
Financial and Business Support
Insurance claims and Revenue cycle Management
MediTibb HIS   also integrates with MediTibb BI (Business Intelligence Dashboard and Decision Support System) which enables decision makers at the highest level make better decisions.
MediTibb HIS   also supports Telemedicine workflows between doctors and patients, Integration with wearable devices, Internet of Things (IoT), Cloud radiology PACS and Cloud Lab devices.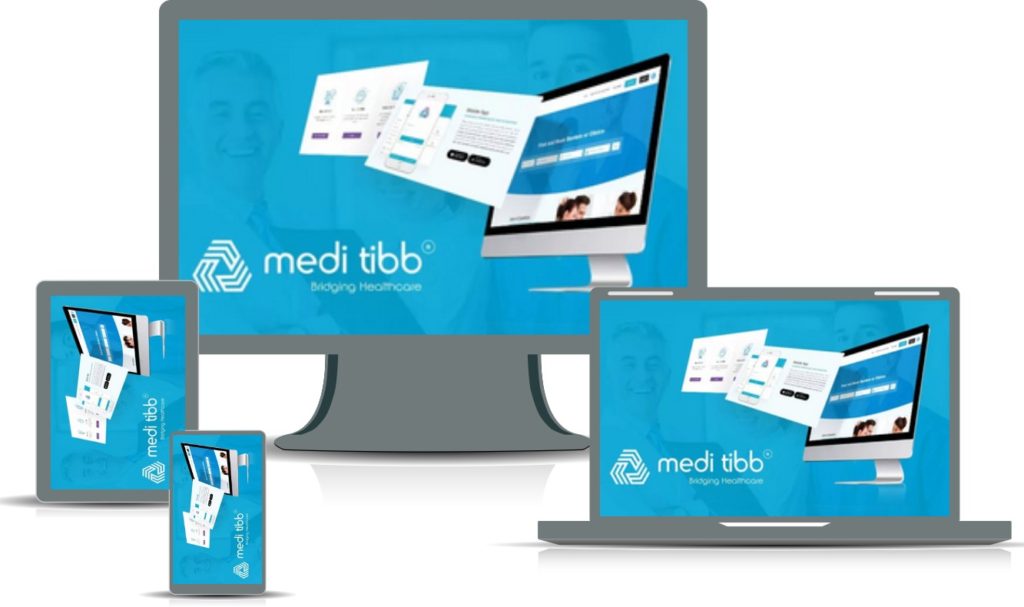 MediTibb HIS General Features
MediTibb HIS addresses the entire workflow cycles of small, mid-size and large-size hospitals. It is:
GUI-based and user friendly
Highly versatile and robust
Completely web based HIMS ERP solution
100% paperless
Modular and scalable
Seamless integration of modules
Multi-level security
128-bit web encryption
Easily customizeable
Data consistency

Can be hosted on a high-speed dedicated Web Server in a secure environment
Works on all hardware platforms
Compatible with all web-browses
PACS integration and compatible with DICOM (Digital Imaging And Communications in Medicine)
Works on handheld and mobile devices
Supports short messaging and instant emailing service
Supports bar codes, digital signatures, biometrics, and RFID compatible devices
Supports smart cards
Role-based user access
Instant database back-up
Powerful audit trail log tracks all entries into the system