Innovative Electronic Health Records
MediTibb EHR is a Cloud-based Software as a Service / SaaS-based platform that allows doctors to manage their patients medical records easily and efficiently without incurring any additional costs in hardware, software or infrastructure.
MediTibb EHR is subscription-based and enables doctors to manage their patients' appointments, medical records, medical charts as well as their pharmacy prescriptions, lab, radiology and medical procedure orders. It supports multiple clinics with multiple doctors per clinic and includes full revenue cycle management for patient billing as well as cash and insurance payments. It has an integrated Lab Information System, Radiology Information System, prescription management as well as procedures orders and results management. It supports all standard international codes including ICD10s, SNOMEDs, CPTs and others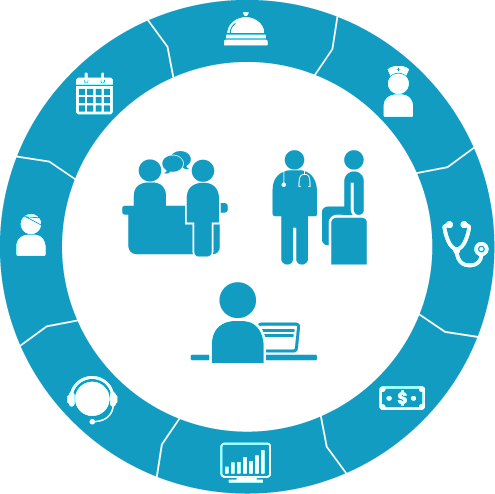 MediTibb EHR incorporates an innovative workflow cycle management that can be customized to the needs of doctors and clinics with various medical specialties and practices. It also has Business Intelligence dashboards that can generate dynamic clinical and financial reports and charts on the fly.
MediTibb EHR is Blockchain ready and integrates with MediTibb Appointments, MediTibb Telemed, MediTibb HIS and our own MedibitRex cryptocurrency.